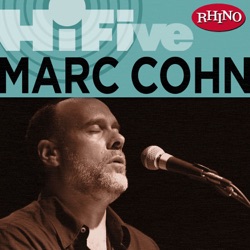 Walking In Memphis
Marc Cohn
23 hours ago
Apache
The Sugarhill Gang
23 hours ago
If You Want My Love
Cheap Trick
23 hours ago
Good Thing
Fine Young Cannibals
23 hours ago
Get It On (Bang a Gong) [2005 Remaster]
The Power Station
23 hours ago
No Lookin' Back
Michael McDonald
23 hours ago
Giving You the Benefit
Pebbles
23 hours ago
What a Fool Believes
Kenny Loggins
23 hours ago
(She's) Sexy + 17
Stray Cats
23 hours ago
I Don't Like Mondays
The Boomtown Rats
23 hours ago
View more
Back To The 80's Radio live
Back To The 80's Radio is an online radio channel that live streams globally 24/7 the greatest hits from the 80s. With a logo design that reminiscent of the 80s' blockbuster Back To the Future, the channel takes the listeners down memory lane in a nostalgic journey through the songs that defined the decade.
Back to the 80's Radio is part of Heartbeat of Flagler, a network of radio stations based in Florida.
Frequencies Back To The 80's Radio
Palm Coast: Online
Top Songs
Last 7 days:
1. Wang Chung - Dance Hall Days
2. Men At Work - Who Can It Be Now?
3. Men At Work - It's a Mistake
4. Howard Jones - The Prisoner
5. Duran Duran - The Reflex (2010 Remaster)
6. Van Halen - Jump
7. Clarence Clemons & Jackson Browne - You're a Friend of Mine
8. Jump 'N the Saddle Band - The Curly Shuffle
9. David Guetta & Madonna - Crazy for You
10. Boys Don't Cry - I Wanna Be a Cowboy
Last 30 days:
1. Men At Work - Who Can It Be Now?
2. Howard Jones - What Is Love
3. Mr. Mister - Kyrie
4. DREAM ACADEMY - Life In A Northern Town
5. Earth, Wind & Fire - Let's Groove
6. Depeche Mode - Just Can't Get Enough
7. Daryl Hall & John Oates - Private Eyes
8. Cyndi Lauper - Time After Time (feat. Cyndi Lauper)
9. Prince - When Doves Cry
10. Alice Cooper - Clones (We're All)
Contacts
Social networks
Share
Comments
Discover radio stations by genre
Filter radio by location